Thursday, July 6, 2017, posted by Geetesh Bajaj at 9:15 am


I can honestly say that when I started storytelling—speaking openly about my experiences—my life changed for the better. I started having sincere relationships with people right away, instead of hiding behind bravado or small talk.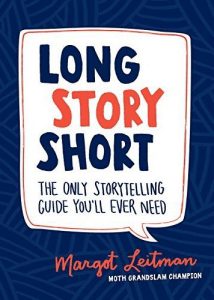 Margot's book is a must-read for anyone who needs to use storytelling, and that includes speakers, presenters, and communicators.
Margot uses examples from her own life to illustrate her techniques. She even explains her mistakes and how they helped her improve. Shen then helps others overcome those same mistakes.
This is one of the best books on storytelling I have found, and it almost reads like a storybook too!
Filed Under: M
Tagged as: Margot Leitman, Stories, Storytelling

---
Thursday, June 29, 2017, posted by Geetesh Bajaj at 9:00 am


Save your bullet points for grocery lists.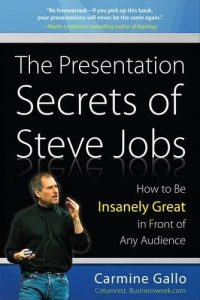 This was among the first books where I had to use my highlighter all the time to find amazing quotes. When the topic of your book revolves around Steve Jobs, it is imperative that you will end up with some amazing quotes!
More than a quote, Carmine provides a candid response to those who defend bulleted lists on slides.
I interviewed Carmine when this book was released–read the interview here: An Interview with Carmine Gallo
Filed Under: C
Tagged as: Carmine Gallo, Presentation Design, Presentations, Skills, Steve Jobs

---
Thursday, June 22, 2017, posted by Geetesh Bajaj at 9:00 am


Sorry, your royal highness, nobody believes or buys perfect today. Lesson learned? Show your flaws.
Jeetendr Sehdev wrote this "shameless" book to tell us why "shameless" sells, and he does an amazing job. You don't feel bored or distracted for a moment, and he really knows what he is asking his readers to do, and that's very forthcoming and refreshing.
I've found many amazing quotes in this book and will add more of them in the coming weeks.
Filed Under: J
Tagged as: Authenticity, Jeetendr Sehdev, Lesson, Perfect, Reality

---
Friday, November 18, 2016, posted by Geetesh Bajaj at 12:10 pm


Self-improvement and success often occur together. But that doesn't necessarily mean they're the same thing.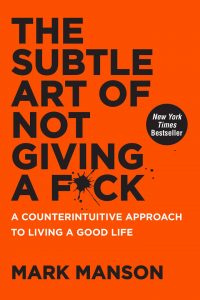 Everything in the book uses the same direct, conversational style that Mark uses for the book title, and that's good because it's all useful information, put across in as few words as possible.
Mark doesn't mince words when he provides advice, but he does use examples, analogies, and stories–and there he uses more words to convince you further.
Filed Under: M
Tagged as: Mark Manson, Self-improvement, Success, Wisdom

---
Friday, June 6, 2014, posted by Geetesh Bajaj at 1:38 pm


Your audience is made up of visual, auditory, and kinesthetic learners, Vary the content to appeal to everyone.
Filed Under: S
Tagged as: Motivation, Presentations, Prezi, Skills, Stephanie Diamond

---
---
Microsoft and the Office logo are trademarks or registered trademarks of Microsoft Corporation in the United States and/or other countries.