Your job is to collect good ideas. The more good ideas you collect, the more you can choose from to be influenced by.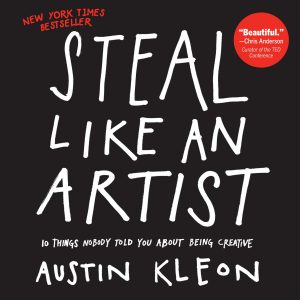 Filed Under: A
Tagged as: Artist, Austin Kleon, Creativity, Design, Motivation, Skills

Microsoft and the Office logo are trademarks or registered trademarks of Microsoft Corporation in the United States and/or other countries.