Self-improvement and success often occur together. But that doesn't necessarily mean they're the same thing.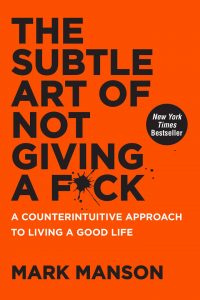 Everything in the book uses the same direct, conversational style that Mark uses for the book title, and that's good because it's all useful information, put across in as few words as possible.
Mark doesn't mince words when he provides advice, but he does use examples, analogies, and stories–and there he uses more words to convince you further.
Filed Under: M
Tagged as: Mark Manson, Self-improvement, Success, Wisdom

Microsoft and the Office logo are trademarks or registered trademarks of Microsoft Corporation in the United States and/or other countries.