The desire for more positive experience is itself a negative experience. And paradoxically, the acceptance of one's negative experience is itself a positive experience.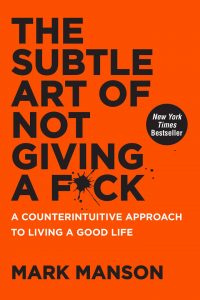 Mark really knows how to make the maximum impact with few words. More importantly, the profound wisdom and truth in his words cannot be doubted, although the messages he provides are peppered with controversial words and ideas. Some people may find this packaging helps them understand the message better.
Filed Under: M
Tagged as: Mark Manson, Positive, Wisdom

Microsoft and the Office logo are trademarks or registered trademarks of Microsoft Corporation in the United States and/or other countries.