For years, "Change your thoughts, you change your behavior" was the mantra for life improvement. Through experience and science, we have since learned that affirmations rarely change behavior when emotions have taken the wheel. When your buttons get pushed into anger and your mind floods with fear, telling yourself to be calm or courageous won't stand up to the voices in your head telling you to defend or shut up.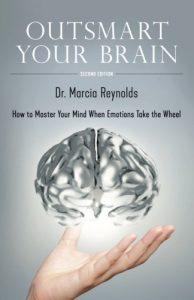 I just started reading Marcia's book, and have to pause the reading so often to contemplate on her wisdom.
You May Also Like: The Discomfort Zone: Conversation with Marcia Reynolds
Filed Under: M
Tagged as: Anger, Fear, Marcia Reynolds, Thoughts

Microsoft and the Office logo are trademarks or registered trademarks of Microsoft Corporation in the United States and/or other countries.