I can honestly say that when I started storytelling—speaking openly about my experiences—my life changed for the better. I started having sincere relationships with people right away, instead of hiding behind bravado or small talk.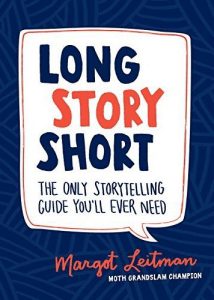 Margot's book is a must-read for anyone who needs to use storytelling, and that includes speakers, presenters, and communicators.
Margot uses examples from her own life to illustrate her techniques. She even explains her mistakes and how they helped her improve. Shen then helps others overcome those same mistakes.
This is one of the best books on storytelling I have found, and it almost reads like a storybook too!
---
---