Effective communicators plan effectively, develop compelling messages and headlines, make it easy for their listeners to follow the narrative, and introduce a common enemy to build the drama.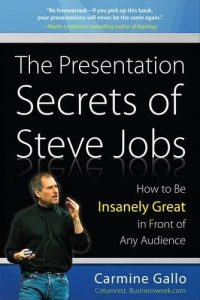 I remember when Carmine sent this book to me. I read the entire book in two days! This was, and still is one of Carmine's best books, and when you consider that this one is the best from a series of bestsellers, then that's something stellar. Although Carmine based this book on a study of the great Steve Jobs, this book is for everyone who needs to communicate. And while Carmine does not go much into slide design, he has revealed many of Steve Jobs' slide design tricks unintentionally: )
I interviewed Carmine when this book was released–read the interview here: An Interview with Carmine Gallo
Filed Under: C
Tagged as: Carmine Gallo, Presentations, Skills, Wisdom

Microsoft and the Office logo are trademarks or registered trademarks of Microsoft Corporation in the United States and/or other countries.