Your job is to collect good ideas. The more good ideas you collect, the more you can choose from to be influenced by.
Austin Kleon in his book, Steal Like An Artist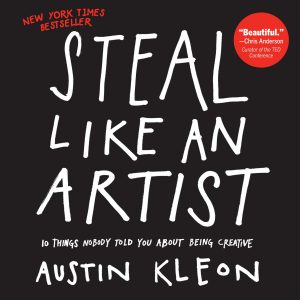 ---
---
Related Posts
You have to be curious about the world in which you live. Look things up. Chase down every reference. Go deeper than anybody else--that's how you'll g...

If I'd waited to know who I was or What I was about before I started "being creative," well, I'd be sitting around trying to figure myself out instead...

Your audience is made up of visual, auditory, and kinesthetic learners, Vary the content to appeal to everyone.Stephanie Diamond in her book, Prezi fo...

Initiate each new presentation project with a presentation pre-plan so the presenter, co-presenters and designers are on the "same page" from the star...